Events
International Firefighters' Day (4 May 2022)
International Firefighters' Day is celebrated on 4 May every year. The symbol of the red and blue ribbon is representative of the elements of fire and water as depicted in the ribbon above. The London Fire Brigade (LFB) in conjunction with the Sutton Safeguarding Adults Board (SSAB) has published the fire risk awareness report.
This report was an outcome of the deaths of five adults in separate fire incidents. Through multi-agency working, a fire safety audit tool was launched, and a report was completed with a number of recommendations. For further information on the reports and learning briefs, please refer to this poster.
International Women's Day (8 March 2022)
Together, we can break the bias, on International Women's Day (IWD) and beyond. Cross your arms to share solidarity and share the IWD pose. Forward images to sara@communityactionsutton.org.uk or for more information, refer to this poster.
International Day of People with Disabilities - Friday 3 December 2021
MY LIFE IS VALUABLE
The COVID Pandemic has affected everyone but more so, people with disabilities. You have the right to be treated fairly, receive treatment and information in a way that you can understand. Speak up Sutton is a group for adults with Learning Disabilities.
Get your voice heard. For more information contact funmi.ogunjinmi@advocacyforall.co.uk
Poster for Learning Disabilities Service Users
Poster with links for practitioners to raise referrals to Advocacy for All
Fire safety virtual event - Thursday 2 December 2021 10:30-12:30.
This event provides an opportunity to take part in a question and answer session with the Fire Borough Commander. The aims of the session are:
- To share the findings of the SSAB Fire review task and finish group;
- To officially launch the Fire Safety Audit Tool
- To explore the Safeguarding principles in the context of fire risks;
- To examine best practice and consider what more we can do to ensure that residents are safeguarded against fire-related incidents, serious injuries and deaths.
Participants will be engaged through a short interactive multiple-choice questionnaire to help shape how we can better safeguard vulnerable adults.
To enrol for the event, please register at
https://suttontraining.event-booking.org/event-detail/%3DcjNyQTM/National-Safeguarding-Fire-Safety-event-2021-Fire-risks-in-the-home---how-are-we-doing-in-Sutton-What-can-we-do-to-better-safeguard-vulnerable-adults
Make the White Ribbon Promise
Thursday 25 November is White Ribbon Day - the largest global initiative to end male violence against women by calling on men to take action to make a difference.
The day also marks the start of the '16 days to end violence against women' campaign. The '16 Days of Activism' will run from 25 November, UN International Day of Elimination of Violence against Women, to 10 December, Human Rights Day.
People are invited to wear a White Ribbon and make the White Ribbon Promise to never commit, excuse, or remain silent about male violence against women - make the Promise online at www.whiteribbon.org.uk/promise
In Sutton, there are a number of activities taking place across the borough to mark White Ribbon Day, and throughout the 16 days of Activism -
-Thursday 25 November: White Ribbon Pledge signing event at the Sound Lounge on Sutton High Street to talk about the White Ribbon campaign and what it means;
find support, advice and help; make the White Ribbon Promise (from 11am)

-Thursday 25 November and Saturday 27 November: Visit our pop-up White Ribbon Support Hub in the St Nicholas Centre to talk to a host of partners who are
supporting the White Ribbon campaign (9am - 5pm on the 25th and 11am - 4pm on the 27th)

-Until 11 December: 'Art Against Domestic Violence' Exhibition: Showcasing artwork by local women who attended art wellbeing classes in support of survivors of domestic violence. Curated by Anna Virabyan of Intuit Art at the Honeywood Museum, Carshalton SM5 3NX

-Transform Domestic Abuse One Stop Shop: Free, confidential, drop-in service for women experiencing domestic abuse in Sutton. Offering advice and support from a
range of professionals (including an Independent Domestic Violence Advocate (IDVA), police, Housing, Citizens Advice Bureau and a solicitor):
-When: Every Wednesday, 9.30am - 11.30am (no appointment needed)
-Where: Sutton Baptist Church, 21 Cheam Road, Sutton, SM1 1SN
Sutton Safeguarding Adults Board Annual Conference - community Engagement Events, Tuesday 16 November 2021
The SSAB is hosting two events for Sutton residents this year and all are invited. Please share this with your friends and colleagues in the borough. The sessions will be hosted on Zoom and details are attached below -
Keeping the Community Safe - protecting family, friends and neighbours
12:00 PM
ZOOM Link:
https://us02web.zoom.us/j/84140751860?pwd=dmpxdkludFlFTGhFSDR3clFQVDBvdz09
Meeting ID: 841 4075 1860
Passcode: 936377
Financial abuse - staying safe online
6pm
ZOOM Link
https://us02web.zoom.us/j/87433487670?pwd=THA5ZXQzZCtzYjlRMmhEZ1k4QUpiZz09
Meeting ID: 874 3348 7670
Passcode: 875970
Hate Crime Awareness Week 9 - 16 October 2021
Sutton is proud to be a thriving diverse place with the lowest rate of Hate Crime for any London Borough. During Hate Crime Awareness Week we want to celebrate this and look at what more we can do to ensure that everyone is made to feel safe and welcome. Please assist and promote this event by circulating this flyer to friends and colleagues in the borough.

Please take a look at the timetable and visit one of the information stands and take part in our public workshops. We want to know if you feel safe and welcome in Sutton High Street and what we can do to ensure it is open to everyone.
Suicide Prevention Awareness Day Friday 10 September 2021
World Suicide Prevention Day promotes thew worldwide commitment and action to prevent suicides. This year's theme is Creating Hope Through Action with the aim to create a
movement of preventative action. Preventing suicide is often possible, and we can all make a difference.
The Sutton Safeguarding Adults Board, Sutton Council and Public Health have arranged a series of presentions. Please join us via Zoom, connection details are available on the attached poster.
This year, we are promoting the Light a Candle Campaign. Lighting a candle is an act of remembrance demonstrating support for suicide prevention, to remember a lost loved one, and for the survivors of suicide.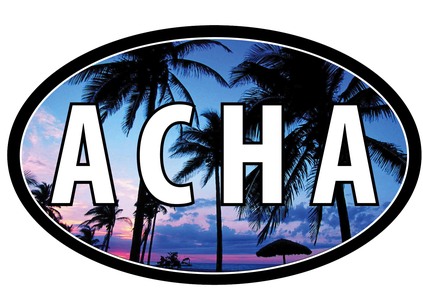 Saturday 31 July from 1 pm
The African and Caribbean Heritage Association in Sutton is hosting an outdoor information event at Hill House, Bishopsford Road in Sutton. This event will host a number of fun activities including music, food, African drumming and bouncy castles so fun for all the family. Health professionals will be in attendance providing information to all those who may have questions regarding the vaccine. Please assist in distributing this poster.
Please see attached flyer and link for the covid vaccine video
Elder Abuse Day Webinar, 15 June 2-3 pm.
The SSAB is hosting a webinar to mark this event. Age UK, Sutton Council, Alzheimer's Society, Carer Centre will also be attending and this will be facilitated by Community Action Sutton. This will allow you to find out more about -
- What's happening in Sutton to improve dementia care.
- Supporting Carers Health and Wellbeing.
- Financial Abuse and recent scams.
The zoom link is contained within the poster. We look forward to seeing you at the event.
Sutton Carers Centre and Partners' Events for National Carers Week (7th – 13th June, 2021)

There are many events happening in Sutton during Carers Week, led by Board member Sutton Carers Centre, alongside partners at London Borough of Sutton and many more. To see the latest, full list of events, please click here.

Fiona Bateman, Chair of the Sutton Safeguarding Adults Board, will be joining Councillor Ruth Dombey, Leader of the Council at Sutton Carers Forum on Tuesday, 8th June at 1:30pm, to make a pledge on behalf of the SSAB to make 'caring visible and valued' in the coming year.

All SSAB partners are encouraged to also make a pledge to be read out on the day, or please join us to read your pledge in person by joining the Forum using the details below:

Zoom Meeting Link: https://us02web.zoom.us/j/84592085420?pwd=YnBYeTYrN2kvS3Jaby9hTXhQRXhOZz09

Meeting ID: 845 9208 5420 | Passcode: 154635

All are welcome to join the full Forum meeting (main topic: dementia caring), which runs from 12 – 2pm.

For more information on working in partnership with Carers, or to find out more about Sutton Carers Centre then please click here.
Neighbourhood Watch Week 5 - 11 June 2021
If the pandemic has taught us anything, it is that neighbourliness and community spirit are just as important as ever. Neighbourhood Watch Week 2021 is an opportunity for us to build on the existing and new neighbourly relationships built throughout the pandemic. It is a time for us to cement these connections and work together to make positive change in our communities. This year we are encouraging you to 'Listen. Talk. Do.' with our activity guides, resources and more.
Barriers to building trust and confidence in Mental Health Services
To mark Mental Health Awareness Week, 10-15 May 2021, ADASS has put together a series of videos exploring the 'Barriers to building trust and confidence in Mental Health Services'. The clips can be accessed via this link.
World Autism Awareness Week (29 March - 4 April 2021)
World Autism Awareness Day (WAAD) on 2 April 2021 aims to put a spotlight on the hurdles that people with autism and others living with autism face every day. As a growing global health issue owing to its increasing exposure in the press and common knowledge, autism is an issue that is only gaining more understanding.
One in 100 people is autistic which means you probably have autistic colleagues at your workplace. Autistic people face huge barriers and discrimination in the workplace and society as a whole.
Please take a look at this poster which provides advice on raising awareness of autism in the workplace. If you are still going into the office, please assist by printing this off and displaying it so your colleagues are also able to read this.
A video on the barriers autistic people face when they look for work.
International Women's Day ( 8 March 2021)
From Challenge Comes Change, so let's all Choose to Challenge.
For more details, please look at this poster.
World Hearing Day (3 March 2021)
1 in 6 of the UK adult population is affected by hearing loss.
8 million of these are aged 60 and over.
Hearing loss increases sharply with age – nearly 42% of those aged over 50 years have hearing loss, increasing to about 71% of people aged 70+
Hearing aids are available on the NHS. Your GP can refer you to an NHS hearing aid provider if they think you might need a hearing aid.
The benefits of getting a hearing aid on the NHS include:
1. Hearing aids are provided for free as a long-term loan
2. Batteries and repairs are free (there may be a charge if you lose or break your hearing aid and it needs to be replaced)
3. You do not have to pay for any follow-up appointments or aftercare
Help and support if you wear hearing aids
Adjusting to hearing aids can be difficult at first. It may take a few weeks or months to get used to them.
You'll have follow-up appointments after they're fitted to check how things are going, but get in touch with your audiologist at any point if you're having problems.
Several hearing loss organisations can also provide help and support if you're adapting to hearing loss or life with a hearing aid.
This also includes Sutton Sensory Team (vision and hearing team) who are able to offer support Sutton residents.
Poster notifying individuals of how to get assistance with their hearing.