Events
Sutton Safeguarding Adults Board Annual Conference - community Engagement Events, Tuesday 16 November 2021
The SSAB is hosting two events for Sutton residents this year and all are invited. Please share this with your friends and colleagues in the borough. The sessions will be hosted on Zoom and details are attached below -
Keeping the Community Safe - protecting family, friends and neighbours
12:00 PM
ZOOM Link:
https://us02web.zoom.us/j/84140751860?pwd=dmpxdkludFlFTGhFSDR3clFQVDBvdz09
Meeting ID: 841 4075 1860
Passcode: 936377
Financial abuse - staying safe online
6pm
ZOOM Link
https://us02web.zoom.us/j/87433487670?pwd=THA5ZXQzZCtzYjlRMmhEZ1k4QUpiZz09
Meeting ID: 874 3348 7670
Passcode: 875970
Hate Crime Awareness Week 9 - 16 October 2021
Sutton is proud to be a thriving diverse place with the lowest rate of Hate Crime for any London Borough. During Hate Crime Awareness Week we want to celebrate this and look at what more we can do to ensure that everyone is made to feel safe and welcome. Please assist and promote this event by circulating this flyer to friends and colleagues in the borough.

Please take a look at the timetable and visit one of the information stands and take part in our public workshops. We want to know if you feel safe and welcome in Sutton High Street and what we can do to ensure it is open to everyone.
Suicide Prevention Awareness Day Friday 10 September 2021
World Suicide Prevention Day promotes thew worldwide commitment and action to prevent suicides. This year's theme is Creating Hope Through Action with the aim to create a
movement of preventative action. Preventing suicide is often possible, and we can all make a difference.
The Sutton Safeguarding Adults Board, Sutton Council and Public Health have arranged a series of presentions. Please join us via Zoom, connection details are available on the attached poster.
This year, we are promoting the Light a Candle Campaign. Lighting a candle is an act of remembrance demonstrating support for suicide prevention, to remember a lost loved one, and for the survivors of suicide.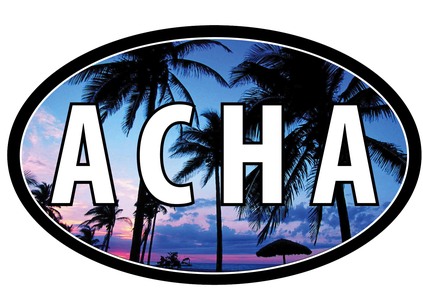 Saturday 31 July from 1 pm
The African and Caribbean Heritage Association in Sutton is hosting an outdoor information event at Hill House, Bishopsford Road in Sutton. This event will host a number of fun activities including music, food, African drumming and bouncy castles so fun for all the family. Health professionals will be in attendance providing information to all those who may have questions regarding the vaccine. Please assist in distributing this poster.
Please see attached flyer and link for the covid vaccine video
Elder Abuse Day Webinar, 15 June 2-3 pm.
The SSAB is hosting a webinar to mark this event. Age UK, Sutton Council, Alzheimer's Society, Carer Centre will also be attending and this will be facilitated by Community Action Sutton. This will allow you to find out more about -
- What's happening in Sutton to improve dementia care.
- Supporting Carers Health and Wellbeing.
- Financial Abuse and recent scams.
The zoom link is contained within the poster. We look forward to seeing you at the event.
Sutton Carers Centre and Partners' Events for National Carers Week (7th – 13th June, 2021)

There are many events happening in Sutton during Carers Week, led by Board member Sutton Carers Centre, alongside partners at London Borough of Sutton and many more. To see the latest, full list of events, please click here.

Fiona Bateman, Chair of the Sutton Safeguarding Adults Board, will be joining Councillor Ruth Dombey, Leader of the Council at Sutton Carers Forum on Tuesday, 8th June at 1:30pm, to make a pledge on behalf of the SSAB to make 'caring visible and valued' in the coming year.

All SSAB partners are encouraged to also make a pledge to be read out on the day, or please join us to read your pledge in person by joining the Forum using the details below:

Zoom Meeting Link: https://us02web.zoom.us/j/84592085420?pwd=YnBYeTYrN2kvS3Jaby9hTXhQRXhOZz09

Meeting ID: 845 9208 5420 | Passcode: 154635

All are welcome to join the full Forum meeting (main topic: dementia caring), which runs from 12 – 2pm.

For more information on working in partnership with Carers, or to find out more about Sutton Carers Centre then please click here.
Neighbourhood Watch Week 5 - 11 June 2021
If the pandemic has taught us anything, it is that neighbourliness and community spirit are just as important as ever. Neighbourhood Watch Week 2021 is an opportunity for us to build on the existing and new neighbourly relationships built throughout the pandemic. It is a time for us to cement these connections and work together to make positive change in our communities. This year we are encouraging you to 'Listen. Talk. Do.' with our activity guides, resources and more.
Barriers to building trust and confidence in Mental Health Services
To mark Mental Health Awareness Week, 10-15 May 2021, ADASS has put together a series of videos exploring the 'Barriers to building trust and confidence in Mental Health Services'. The clips can be accessed via this link.
Virtual Coffee morning - Mental Health Awareness Week
Tuesday 11th May, 11.30-12.30am
Please look at this poster for further details.

Fire Safety - Keeping the Borough's Population Safe
Tuesday 4th May, 10 am - 12 noon
To commemorate this date, the London Fire Brigade (LFB) in conjunction with the Sutton Safeguarding Adults Board (SSAB) are hosting a webinar. To book onto this event please register on
https://suttontraining.event-booking.org/event-detail/%3DcTM5ETM/Fire-
Safety-in-your-home---Keeping-the-Boroughs-Population-Safe
For details of the content for this session, please refer to the poster.
Stephen Lawrence Day (22nd April 2021)
To mark the event, SSAB worked with colleagues in LBS and Stop Hate UK to host a webinar 'Stephen Lawrence Day - Stop Hate UK' Staff and partners were invited to participate in the 1.5 hour virtual meeting. Mike Ainsworth from Stop Hate UK and Nashan Wilson, Anti-Racist Practice Lead at LBS will host this session. Details for booking onto this session are available within this poster.
World Autism Awareness Week (29 March - 4 April 2021)
World Autism Awareness Day (WAAD) on 2 April 2021 aims to put a spotlight on the hurdles that people with autism and others living with autism face every day. As a growing global health issue owing to its increasing exposure in the press and common knowledge, autism is an issue that is only gaining more understanding.
One in 100 people is autistic which means you probably have autistic colleagues at your workplace. Autistic people face huge barriers and discrimination in the workplace and society as a whole.
Please take a look at this poster which provides advice on raising awareness of autism in the workplace. If you are still going into the office, please assist by printing this off and displaying it so your colleagues are also able to read this.
A video on the barriers autistic people face when they look for work.
International Women's Day ( 8 March 2021)
From Challenge Comes Change, so let's all Choose to Challenge.
For more details, please look at this poster.
Adult Safeguarding and the BAME Community (9 March 2021)
Sutton African and Caribbean Cultural Organisation (SACCO) and the SSAB are hosting a two-hour webinar exploring safeguarding amongst ethnic minority communities. Please book onto the event via this link
Please register and I hope to see you at the event.
World Hearing Day (3 March 2021)
1 in 6 of the UK adult population is affected by hearing loss.
8 million of these are aged 60 and over.
Hearing loss increases sharply with age – nearly 42% of those aged over 50 years have hearing loss, increasing to about 71% of people aged 70+
Hearing aids are available on the NHS. Your GP can refer you to an NHS hearing aid provider if they think you might need a hearing aid.
The benefits of getting a hearing aid on the NHS include:
1. Hearing aids are provided for free as a long-term loan
2. Batteries and repairs are free (there may be a charge if you lose or break your hearing aid and it needs to be replaced)
3. You do not have to pay for any follow-up appointments or aftercare
Help and support if you wear hearing aids
Adjusting to hearing aids can be difficult at first. It may take a few weeks or months to get used to them.
You'll have follow-up appointments after they're fitted to check how things are going, but get in touch with your audiologist at any point if you're having problems.
Several hearing loss organisations can also provide help and support if you're adapting to hearing loss or life with a hearing aid.
This also includes Sutton Sensory Team (vision and hearing team) who are able to offer support Sutton residents.
Poster notifying individuals of how to get assistance with their hearing.
Age-Friendly Sutton Research and Events (Feb 2021)
As many of you know, Age UK Sutton is working with Sutton Council as part of the Sutton Plan to help Sutton achieve an Age-Friendly status from the World Health Organisation.
In order for Sutton to become Age-Friendly, Age UK Sutton is collecting thoughts and views from older people in Sutton about how Age Friendly they feel Sutton is currently and what could be changed to enable Sutton to become a more Age-Friendly place to live.
Age UK Sutton is hosting a series of events where we will be talking to people over the age of 50 who work and live in Sutton. They need your help to spread the word about this project so that we can reach as many older people across Sutton as possible.
Events in February:
Monday 1st February 10:00am-11:30am Health and Care Provision

Tuesday 2nd February 10:30am -12:00pm Volunteering and Employment OpportunitiesJanuary 10:00am-11:30am Feeling Connected in the Community

Thursday 4th February 12.30- 2pm Feeling Connected in the Community
Due to Covid restrictions, they are currently unable to run live events, so are hosting events via Zoom video call. Age UK Sutton is very aware that some people are not able to access the internet, or don't have a webcam, so have developed support for people to access the events via tablet loans (no internet connection needed), and the option of a one to one telephone interview. There is detailed information about this on their website, here https://www.ageuk.org.uk/sutton/get-involved/age-friendly-sutton/
--------------------------------------------------------------------------------------------------------------------------------------------------------------------------------------
COVID-19 - Conflict and Safety Webinar
Thursday 21st January 2021 12:30-13:30
As businesses work even harder to suppress the virus and keep people safe, Safer Business Network launches a new webinar - COVID-19 - Conflict and Safety Webinar.
With speakers from Safer Business Network, Met Police and Environmental Health this webinar will:
Explore what conflict is and how to manage conflict
Summarise key safety procedures in relation to COVID-19
Understand the Police approach to enforcement
You will also have the opportunity to ask our panel of experts any questions that you have.
Book your FREE place now at https://www.eventbrite.co.uk/e/covid-19-conflict-and-safety-webinar-tickets-136435296645
------------------------------------------------------------------------------------------------------------------------------------------------------------------------------